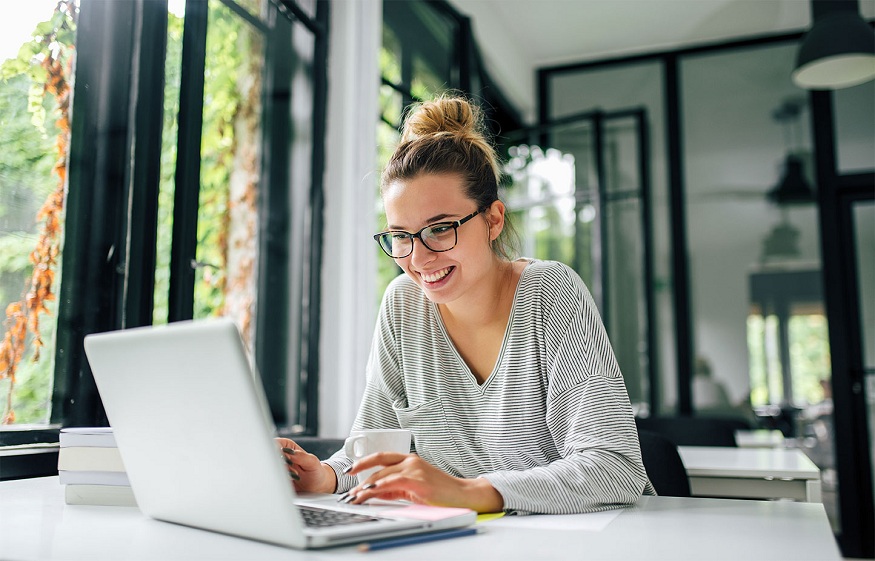 6 steps to designing a professional website
A website is the equivalent of your online business card. As an independent professional, this showcase is essential to present your activity and your expertise, stand out from the competition, and improve your visibility on the Internet .
Creating a professional website is a job. This takes time, of course, but also a lot of technical skills. However, nothing is prohibitive for a novice computer novice who wants to take the plunge. Even if you are starting from scratch and do not have any knowledge of website creation , it is quite possible to achieve an effective professional website design easily .
This guide shows you step by step the procedure to follow, detailing 6 essential steps, accompanied by concrete advice:
STEP 1: DEFINE YOUR NEEDS AND THOSE OF YOUR FUTURE VISITORS
First step on your journey to easily create a website : define your needs.
Before you jump headlong into the production phase, take the time to think it over.
Thanks to a precise roadmap, you will know exactly what actions to take to achieve your goals, while saving precious time in the future.
How will this site be useful to develop your business?
This last point is particularly crucial. As an independent professional or business manager, the first objective of your website is to present your activity in order to inform Internet users about the interest of contacting you, making an appointment, or asking you for a quote.
Also, consider putting yourself in the shoes of your ideal client. What do you think they need to know when they arrive on your site? We can imagine that he wants to find your contact details (phone number, address, email address), your opening hours, information on your services, etc.
Having all these elements in mind will help you design your professional website . You will use it to develop its structure, content, web designing etc.
STEP 2: FIND THE RIGHT WEBSITE CREATION SOLUTION FOR YOUR NEEDS
Your needs are well established, your objectives are defined? So it's time for step 2: find the site creation solution that best suits your business.
On the Internet, there are many services and companies that allow you to create a website . For you, as a professional, it is not easy to navigate.
To put it simply, you have 4 possibilities:
You can do it on your own thanks to a website creation software (CMS) like WordPress, Wix, Webflow, Joomla, or Drupal.
Use an independent website creation provider (freelance or traditional web agency).
Opt for the services of a traditional web agency (useful for companies with very specific needs and financial means).
Entrust your project to a specialized agency like Simplébo (expert in website creation and referencing for independent professionals, VSEs and SMEs).
Each solution has its advantages and disadvantages. When making your choice, pay particular attention to the following:
Ease of use of the tool (CMS) : it must be intuitive and simple to use. For example, Simplébo's website creation software is accessible without any technical knowledge and can be used by drag and drop.
Flexibility of use : you must be able to make unlimited changes easily and free of charge, independently or with the help of a dedicated advisor.
The content of the offer : check that the service offered meets all the needs established upstream, and beware of hidden costs.
The price : choose a service where you can opt out if you are not satisfied, and where the proposed price is consistent with the service.
Security and updates : your service provider must manage these technical tasks for you in order to relieve you of them.
Optimized visibility on Google : your service provider must support you in order to continuously optimize your site's presence on search engines .
User support : a bug, a difficulty, a technical question to ask? A support service at no additional cost throughout the life of the site is essential.
STEP 3: MASTER THE ESSENTIAL TECHNICAL ELEMENTS TO DESIGN A WEBSITE
Building a high-performance website requires taking into account dozens and dozens of technical criteria. Among them, we have identified four which seem essential to us:
For your future website to be visible and accessible on the Internet , it must first have two basic elements:
A domain name . This is your website address (URL) on the Internet. For example, the domain name associated with the Simplébo site is "simplebo.fr". A domain name consists of a name (eg: simplebo) and an extension (eg: .fr, .com, .org). Choose a short domain name (15 to 18 characters max), readable, easy to remember and which represents the products / services you offer. Finally, the last precaution of use: check its availability .