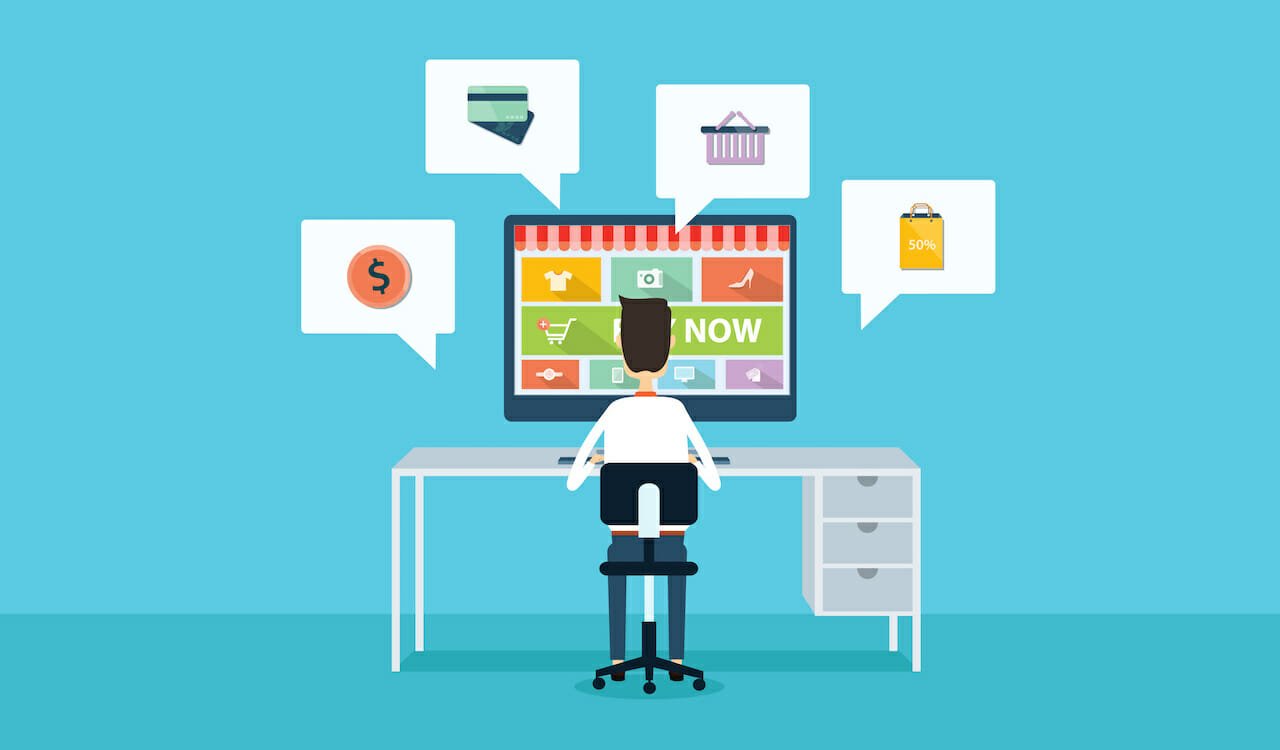 Nine effective marketing strategies for e-commerce
Whatever the context, developing an effective marketing strategy is difficult, but arguably even more so for e-merchants. The lack of personal interactions, the variety of platforms customers use to interact with your site, and the difficulty in creating effective marketing content are all obstacles that e-commerce marketing plans must strive to address. 'eliminate.
How to create an e-commerce marketing strategy
Personalizing the customer experience begins with data collection. E-commerce platforms can collect a lot of information: name, email address, purchasing habits, browsing history, etc. By drawing trends from this data, one can identify the correlation between factors, such as a customer's location and browsing habits, and the types of purchases they are likely to make.
After collecting relevant data, think about ways to use it to improve the shopping experience:
The integrated experience offered by an omnichannel strategy is essential so that customers can engage with you when and where they want. To deliver the best omnichannel experience possible, stay on top of the latest trends in areas like mobile commerce .
An adapted e-commerce platform
Content marketing – creating assets like blog posts and ebooks to engage with customers – is a great way to build your brand and drive traffic to your site. Content that teaches or sheds relevant light on customers can also strengthen their connection to the brand. Text resources aren't the only ones affected – podcasts and infographics, in particular, are great ways to attract and engage customers.
Consistency is the key to effective content marketing. To engage customers in the long term, you need to regularly post new content: blog posts, videos, etc. Remember, the content should be of high quality and relevant. Nothing is more crippling for customers than unclear or mediocre content. Ecommerce specialists should view content marketing as a long-term endeavor, which takes time and investment to deliver meaningful results.
Video marketing
A video is better than a long speech, as everyone knows . Compared to text and static images, video marketing is second to none for showcasing products. It is also very useful for marketers who have complex stories to tell. 87% of marketers who use video say it drives more traffic to their site, 83% believe it helps improve lead generation, and 95% believe it helps people understand
:Social media marketing
Social media platforms, like Facebook, Instagram, Pinterest, and Twitter, are great for interacting with users based on their personalities and needs. 54% of users use it to find out about products. And more than two-thirds of those who have a positive social media interaction with a brand are likely to recommend it to loved ones .
Ecommerce marketers can use social media, such as Facebook, Instagram, and Reddit, to target audiences with customer testimonials, new product announcements, specials, and content. similar. By targeting a segment of social media users, they can reach out to customers who are more likely to be
Social media marketing can be implemented naturally through non-paid posts. However, businesses can increase interactions through advertising if they have enough data and the budget to know where to target it. Previously, social media ad placement typically required you to create an ad yourself and configure the demographic categories to target (depending on factors such as age and location). It was able to focus on certain user groups with more precision than most types of marketing, but it took a lot of work.
The following best practices will help you get the most out of social media marketing:
Share reviews of satisfied customers on your accounts. It's a simple way to produce compelling social media content.
Interact with your followers to create a space for constant dialogue and
Brands must first and foremost be involved in a lasting and constant manner on social networks. Like content marketing, free social media marketing is a long-term endeavor.
Operate upsells using new offers.
The automation is essential to simplify the marketing email. It allows you to automatically send an email in the event of a cart abandonment or a welcome message following a subscription. It is also possible to automatically send e-mails announcing the launch of a product to customers who may be interested, given their purchase history.
Influencer marketing
Consisting of using other people or companies to promote your offers, influencer marketing is effective in many cases. It is particularly useful for marketers who promote a product or service in a niche market, where a small number of players can influence a large part of the target audience.
Local marketing
While e-commerce sites are often accessible to users around the world, sometimes it makes sense to target local audiences in particular. This is even more true if you offer products or services with a regional dimension, for example products from local agriculture. Local marketing is also very interesting for e-merchants who also have a physical store in a certain locality.
Natural reference
Both a matter of art and science, its implementation is not easy. E-commerce platforms integrating SEO functionalities nevertheless help to simplify the operation by recommending the best keywords to reach different audiences and by facilitating the analysis of the effectiveness of search results according to different keywords.
User-created conten
It is an effective way to promote your online store. Reviews left on the Internet are the most common example of this type of content. Posted on your site or others, they give a perspective on your products that seems more authentic than content produced directly by the brand.