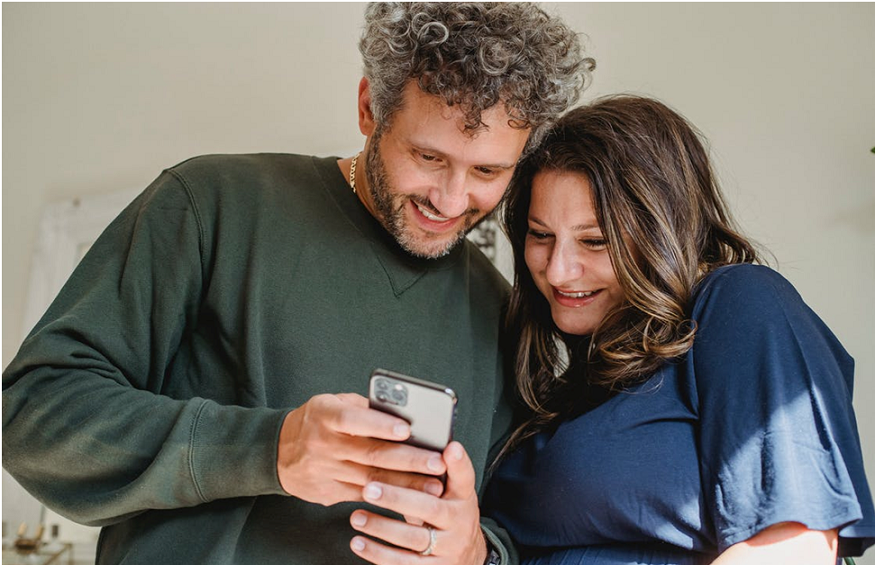 Practical tips on User Experience Fixes to Increase Your App's Retention Rates
Making a product is not the hard part, marketing them too, maybe not; the toughest part is retaining a customer and asking him or her to stick around. To sail smoothly in the breaking waters, it is of high pertinence that you strive towards enhancing your app's retention rates – for that is all that matters. A statistical report suggests that as much as 21% of the users abandon an app after just one use. On top of that, a user can easily get lured to the compelling offers from your competitions. Although it is easier said than done, here are seven such battle-tested, practical tips to increase your app's retention rate in no time.
Kick Start with a stellar On boarding Phase
Adapt to a smooth-sailing Navigation
Read your User's Mind
Say Yes to Push Notifications
Rev up your Social Media Engagement
Reward the Loyal Ones
Stellar Customer Support Team
Kick Start with a stellar On boarding Phase
The second a user lands on your page, their interaction with your company begins. Hence, it is wiser to curve the retention bar right from the beginning itself. In that case, it is an exceptional onboarding experience that magnets the customer to stick around for more. Remember to keep the phase engaging, unique, and to-the-point.
Refrain from forcing them right away to sign up before they check out the app perfectly. That is a big no-no in the industry which many professionals do not practice. Stick to the specific dos and don'ts and regale them with a spot-on onboarding spree.
Adapt to a smooth-sailing Navigation 
It is a given that the user retention rate is directly proportional to the smoothness of your navigation. A complex algorithm and too many buttons won't only confuse a user but also pave the way for his goodbye. Declutter the mess and assign icons that are clearly marked and visible.
Also, simmer the taps and interactions to finish a task to a minimum. You may also follow the new trend, 'Less is more'. See it from a user's point of view – keep the app simple, friendly, and natural.
Read your User's Mind 
No, I am not asking you to be a magician or a mind-reader here. But to run longer in this cut-throat competition, you will have to sneak into your customer's mind and understand their needs and demands. Analyze the demographics of your target audience and ascertain which channel might work out well for them.
Before you launch your product into the market, do an in-depth analysis of whether the purpose of this product will serve your customers in the right way or not. If you do not have steady research booked in, maybe it is time to reconsider and revamp.
Say Yes to Push Notifications
Push Notifications is seen as a gem strategy, especially when you see a 'long-time-no-see' customer. Sometimes, all it takes is a small nudge to entice a customer to get back and consider a purchase from you. These are a great way to re-engage them and pull them to your application.
You can use it to promote a newer level or showcase a feature update as well. Or, it could also be about a mega sale and Happy Hour, giving away bumper discounts. The pivotal motive is to pique their interest and bring them into your app.
Rev up your Social Media Engagement 
We do spend an hour or so on the different social channels, either to catch up with a friend or know what is trending. In that case, posting posts regularly on your social media will aid in pulling some prospects closer. Who knows, this could be their chance to convert from a prospect to a customer to perhaps a loyal brand advocate.
Additionally, you can try out retargeting. This is where you can stay visible to the people who have shown some interest to you earlier. Constantly remind the users of your app and how the updated version can benefit them in 'n' ways.
Reward the Loyal Ones 
A happy and satisfied customer has no reason to abandon you. Well, in that case, it is crucial to reward their loyalty. Some of the top-selling ideas include loyalty programs, discounts, special promo codes, vouchers, gifts, etc. Moreover, you can club in loyalty points after each of their successful purchases.
The points can then be converted into cash and redeemed when they reach a certain point. The magic about the loyalty loop is that it keeps the app getting used and engaged more, thereby retaining users for a longer time.
Stellar Customer Support Team 
Nothing frustrates a customer more than kept hung on the other side of the phone. In fact, they really value and appreciate the idea of being heard. Learn to render every interaction with your user special importance. Further, adding a dollop of personalization helps here.
A customer does not want to receive scripted answers from a bot. Speaking directly to a customer support executive will not only add the missing human-touch but also cut down on the probabilities of churning away forever. Once, you receive their feedback on something, do make that a point to work on it and show them how you have incorporated their idea too.
That's a Wrap 
It is never late to succeed. For starters, begin treating each interaction as a segment of the whole experience. This should be focused on keeping the user engaged at all points. You can do so by deploying A/B testing tools, gesturing an enticing UX, and conveying it all through simple navigation.
Also, it is known that apps are iterative. A user might go in boredom if they are not matched with something exciting and personalized. A nicely designed application will not only augment the average lifetime value but also scale up the revenue bar. Target these tricks and in no time would you be able to see a significant improvement in the user retention rates.