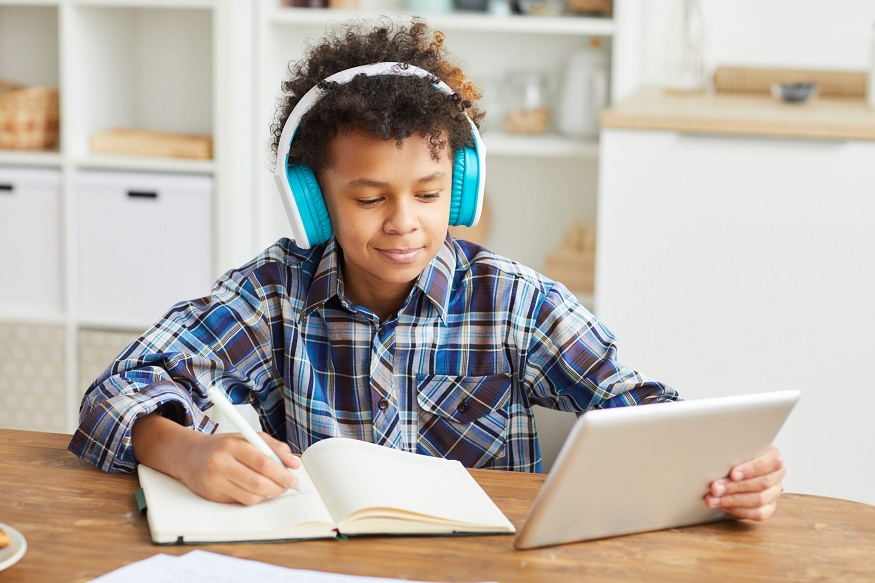 The Listener Engross In Visualizing the Spoken Words
Nowadays, most people are multi-tasker managing various spheres of work and life. Book lovers now have the option of listening to their favorite book while driving, commuting, or during the lunch break. Even while mopping or cooking, you can listen to books as you listen to music. Moreover, the audio translation of the text of the book makes daily errands more enjoyable. Listening to audiobooks enhance reading accuracy by 52% among young readers. Their comprehension skill, lexis, pronunciation, and reading speed also improves dramatically. Overall, reading skill improves significantly by listening to audiobooks.
1st step is listening 
Listening is the first step to learning a language, foreign or native; 85% of a language is learned through listening. A learning process inclusive of print and audio enhances recalling ability by 40%. Audiobooks enable visually impaired and dyslexic persons to listen to them; otherwise, they would not have options to get engaged with books. Audiobooks enable us to listen to the stories opening a new horizon of experience that was untouched by them till now. Once you start hearing the audiobooks through earphones, the suppressing feeling of anxiety and depression starts melting as you get immersed in the storytelling. Your mind gets engrossed in visualizing the spoken words.
Growing popularity 
Market survey documents the sales of audiobooks are increasing by 25% YoY. At present, audiobook listeners around the globe are estimated to be around half a billion. The upward curve is primarily associated with digital media. 91.4% of the total revenue of $940 million in 2018 was generated from different digital formats like MP3 as opposed to physical formats like CD. With improving technology, the quality of streaming audio formats is enhanced. The state of art home/car audio and smartphones are changing reading habits. More people want to listen to stories. Podcasts are also attributed to the growing popularity of audiobooks; the podcast industry is expected to cross the US $ 1 billion benchmark.
Voice modulation
An audiobook does not ensure quality; some attributes make it outstanding. The voice of the narrator, irrespective of gender, makes the difference. Voice modulation is another significant factor; the storyteller must use a different variations for different characters so the listener can distinguish them. If the story has characters with different ethnicity and accent, the orator must emphasize varied accents. With a typical accent, the narrator can ruin the essence of storytelling.
Good editing 
Flawless editing makes the storytelling process flow; it seems the entire recording was performed in one sequence. There should not be a prolonged gap between sentences or chapters, and background noise can wreck the experience of the listener. You can listen to and download some exceptional audiobooks from https://apps.apple.com/us/app/all-you-can-books-unlimited/id988579086.