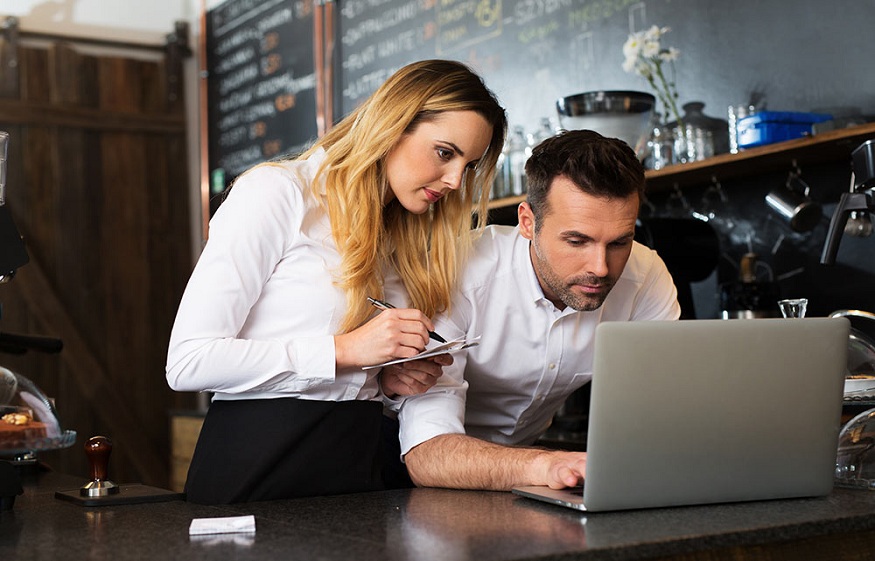 Top 5 Features to Consider When Opening a Free Demat Account
Investment in equity shares necessitates the usage of a Demat account, which is a commonly used phrase in the trading and investing world. Saving habits among Indians have shifted dramatically from traditional fixed deposits to newer alternatives such as equities and shares, increasing a free Demat account in number. Furthermore, opening a Demat account has been increasingly popular in recent years. With 10.7 million Demat accounts opened through 2021, the popularity of these accounts has reached unprecedented heights.
Benefits of Demat Account
One of the most significant advantages of a Demat account for investors is that it is digital, and one can access the stock market app because of the Demat account. There are numerous more benefits to having a Demat account, outlined below.
The most fundamental advantage of a Demat account is that it is safer than having actual shares, which can be lost, destroyed, or stolen.

There is no forgery or stealing. Because the Demat account is electronic, there is no possibility of documents being stolen, destroyed, or lost.

Trading and transfer are both seamless. As opposed to actual certificates, Demat accounts enable the speedy and secure transfer of shares. It has resulted in faster order processing times.

Less costly Physical share certificates incur additional costs due to documentation and stamp duty. All of this is eliminated with a Demat account, and you can open one in no time.

Several entries points A Demat account is administered electronically, which means that users can access the account from various devices—mobile, tablet, PC, laptop, and so on.
Steps in Opening a Demat Account
The following are some of  the steps in opening a free Demat Account at Kotak Securities are as follows:
First, navigate to the website of Kotak Securities/ stock market app.

Enter your Name, Phone Number, Email Address, and City.

After that, click on "Open an account."

Enter the OTP sent to your registered mobile phone and click verify.

Enter the OTP obtained on the registered mobile number to validate the email ID.

After that, move forward and choose the products to trade and invest in.

Enter your PAN number and birth date.

Upload a photo of yourself and provide personal information such as your parents' names, marital status, occupation, income, and trading experience.

Then fill in your bank account information such as Account Number, IFSC, and MICR.

Upload a photograph of your signature on white paper.

Upload a photograph of Address Proof.

Then download and read over the application form.

You can also use the Aadhar number to e-sign the form.
After all these, Kotak Securities will verify and approve the application form after submitting it. If there are no errors, the account is opened within a few hours.
Features that You Should Consider
Here are the following Demat account features to consider.
Legacy and Trust
As an investor, you should constantly search for a solid investor base and the presence of local offices in your area. The legacy of the Demat service provider, also known as the depository participant, should be thoroughly investigated. It is advisable to conduct a brief investigation into the depository participant based on the history of operations, client base, and several branches. Online reviews may also assist you in determining the trustworthiness and legacy of depository players.
Security
Since your Demat account will hold securities that could be worth your life savings, it is critical to ensure that the depository participant has implemented the highest level of security and data encryption for your Demat account because data is constantly moving across servers. Any unlawful and unethical attack on data and information can cause problems for you. As a result, when selecting a depository participant for your Demat account, look for high-grade encryption.
Ease of Access
Because your Demat account will house all of your securities and other holdings, you must have 24-hour access to your account. In today's environment, checking your Demat account online is required to verify your transactions, portfolio, statements, etc. Then, simply use your smartphone and open any stock market app to access your Demat account from anywhere and dive into your investments.
Product Line
Nowadays, the financial markets provide a wealth of investment possibilities such as stocks, bonds, mutual funds, etc. It is recommended that you use a single Demat account to manage all of your investments. As a result, before selecting any depository participant, it is critical to inquire about the types of investment products you can invest in through your Demat account.
Service Charges
It is one of the most critical factors seasoned investors consider when selecting a depository participant. Specific fees may be assessed against your Demat account. These fees can take the form of account opening or account maintenance fees, and they can vary amongst depository participants. You should know these fees before opening an account to minimize future confusion. Many depository participants offer investors free Demat accounts. These accounts do not have an opening or maintenance fee. You can look into such depository participants and select one based on your requirements.