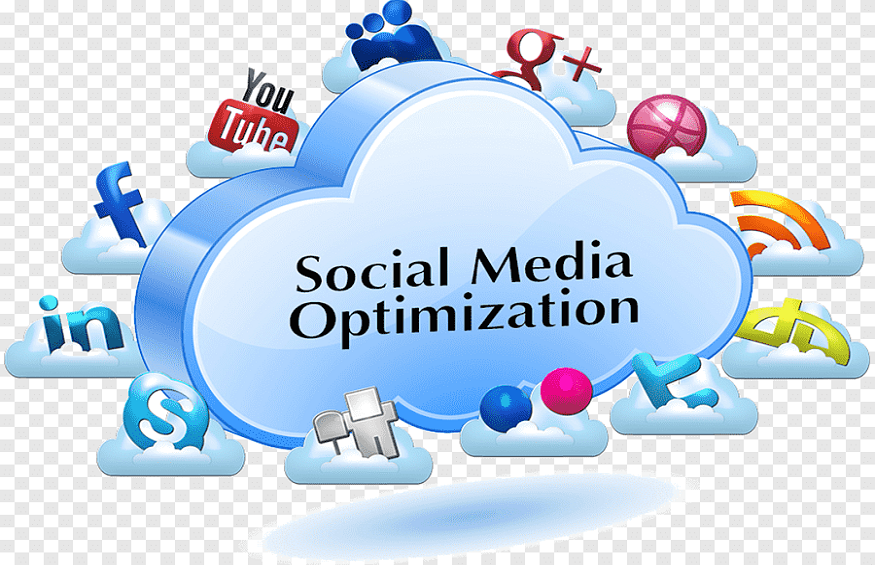 What Is Social Media Optimization &Its importance?
Think, you met someone who is not using social media, the number is very less, right? For the last 5-10 years social media users' number is increasing widely. There are more than 3.499 billion active users worldwide.
Social Media, where you can connect with any person from anywhere, we think that Social Media is not only for making friends or making fun but there are many benefits of it. We can make use of Social Media for business purposes, 67% of people are using social media for work.
As you know we believe something when someone we know recommends any product or service. It is easy to trust in word-of-mouth. And that's why social media comes for. Sharing and reposting make strong trust about any business.
Well, the concept is very simple. The place where you can grow your organization or company's online presence by using a Social Media network, that is SMO. Social Media Optimization helps to boost the quality and quantity of website traffic. It also helps in generating web traffic and increasing awareness of the website. Likewise, we can do branding also. Here we can track, what the audience is exactly looking for, so we can make strategies to reach the maximum audience and fulfill their needs.
There are multiple platforms like Facebook, Instagram, Twitter, LinkedIn, Pinterest, etc. you can target all platforms but, for reaching more audiences, you need to find the correct social media platform so you can target a relevant audience.
By making informative content, digital photos, and videos we can encourage the audience to engage.
Join Our Online Digital Marketing Course In Thane
Importance of Social Media Optimization
Built a strong presence on the web
You have a product or a service, but no one knows about it, then it's of no use, you can't sell anything without showing your product and its information. For better business, you need to promote your product or service. And the online platform is the best solution for growing your business. You can't grow without a strong web presence. It helps to build a strong relationship with your targeted audience and also helps in branding.
It helps in increasing the reach
There are so many social media users but if you need to reach the intended audience then optimization helps to focus on it. It is impossible to interact one-on-one with every customer, but you can track every customer's needs with the help of social media. It helps to reach multiple audiences at a time. As much as reaches you will get, that will help you to increase your audience base.
Catch more traffic
More traffic means more engagement. Social media traffic means welcoming the audience to the website directly from social media. If you have quality & appealing content then you can get much traffic. You can engage your audience with eye-catching posts, videos beautiful informative content. You can drive traffic organically or pay.
Lead generation
With social media, you can generate leads by running a lead generation campaign. If a customer is interested in a product or service, he will inquiry for the same requirement, likewise, leads are generated. the lead generation we can convert them into the customers.
Helps in improving search engine ranking
Not only SEO but SMO also has an important role in improving search engine ranking. If you have unique and relevant content, then you can attract more audience by sharing and reposting relevant content on the social media platform, it will be good for getting more reach and traffic.
Information Distribution
Suppose you have a business website with quality content. You can add your company profile, goals, some product information, but you cant stuff the content. For every update, you cant mention it on your website. Every time you cant add important event updates on your website. That's why you need to share those contents on social media platforms, which will help you to aware of existing as well as new visitors about the company's event.
This is Social media Optimization and its importance. I hope this blog is helpful for you.